Creativity Meets Craftsmanship
Welcome to Tamkus Art & Design, where creativity meets craftsmanship! We are a premier graphic design and art studio specializing in hand-painted signs, logos, murals, and various other forms of visual expression. With a passion for both traditional and contemporary art techniques, we bring your ideas to life with a unique touch that sets your brand apart.
Our portfolio showcases the diverse range of projects we have undertaken, from commercial ventures to personal commissions. Whether you require signage for your storefront, a striking mural for a public space, or a custom logo that truly represents your brand identity, we have the expertise to bring your ideas to life. With our artistic prowess and dedication to customer satisfaction, we strive to exceed your expectations at every step of the creative process.
We invite you to explore our website and discover the beauty and impact of our hand-painted signs, logos, and graphic designs. Join us on this artistic journey and let Tamkus Art & Design transform your concepts into captivating works of art. Contact us today to discuss your project and let our creativity elevate your vision to new heights.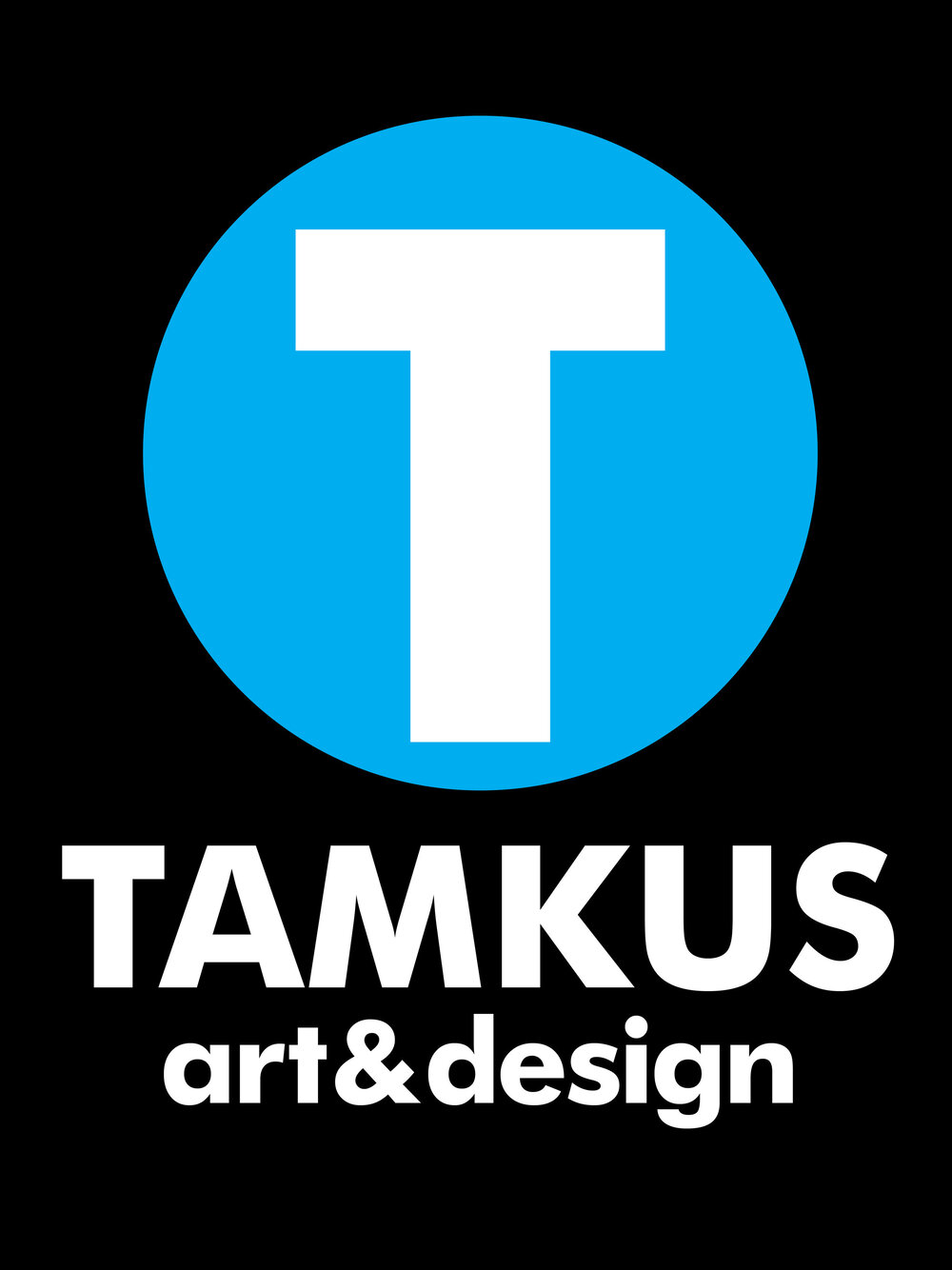 Introducing our featured projects, where we proudly showcase the diverse range of artistic endeavors we have embarked upon. From eye-catching hand-painted signs that beckon customers into businesses, to captivating murals that transform blank walls into vibrant narratives, each project is a testament to our dedication and artistic finesse. Whether it's a logo design that encapsulates a brand's essence or a graphic illustration that tells a compelling story, our portfolio highlights the seamless blend of creativity and craftsmanship that defines Tamkus Art & Design. Explore these remarkable projects and witness firsthand the power of art to captivate, inspire, and leave a lasting impression.
Dave Tamkus is an incredibly talented artist and designer. As I became a full-time freelancer, finding the right branding and logo was of paramount importance to me, and Dave delivered nothing short of perfection.
From the very beginning, Dave showed a deep understanding of who I am and what I do. He took the time to listen to my vision, understand my values, and grasp the essence of my business. This personal touch made all the difference.
The logo Dave created for my freelance business is a work of art. Its uniqueness and creativity stand out, making my brand instantly recognizable in the market. I couldn't have asked for a more fitting representation of my work and personality.
He demonstrated a keen eye for detail, ensuring every element of the logo was polished to perfection. The incorporation of colors, shapes, and typography showcased his exceptional design skills, leaving me in awe of his talent.
Working with Dave was an absolute pleasure. He was responsive, open to feedback, and dedicated to bringing my vision to life. His passion for his craft shines through in every aspect of his work, making him an outstanding artist and designer.
I highly recommend Tamkus Art & Design to anyone seeking top-tier artistic and design services. He has an innate ability to capture the essence of your brand and translate it into a visually stunning representation. If you want a logo that truly speaks to who you are and what you do, Dave is the person to make that happen!
–Matt Spade, Sound & Vision
Every film I ever made has poster art created by Dave Tamkus of Tamkus Art & Design. As a filmmaker, I understand the significance of captivating visuals to draw the audience into the essence of my work, and Dave's artistic brilliance achieved exactly that.
The poster art Dave designed captured the heart of each film. The attention to detail, use of color palettes, and artful composition were nothing short of breathtaking. Each poster felt like a piece of art in its own right, leaving a lasting impression on anyone who saw them.
The combination of imagery and typography was seamless, resulting in posters that were not only visually striking but also powerfully communicative.
Collaborating with Dave was a true pleasure. His professionalism, creativity, and open-mindedness made the entire process enjoyable and stress-free. He was receptive to feedback and went above and beyond to ensure that the final artwork aligned with my vision. The posters became the face of my projects.

Anyone in need of outstanding artistic services should work with Tamkus Art & Design.
–NoSmileforFrank, production company.
Dave is such a talented artist and absolutely awesome to work with. He brought our logo to life, so it only made sense to have him make our sign for on our building. He got to work right away and worked fast. Dave kept us in the loop and also documented his process with fun videos. In about a month he was able to hand paint a very large sign for our business and a smaller matching address sign. Both signs are beautifully done and look better than we could've imagined!!
-Alicia & Shelby, Owners at Balanced Spirit
I trusted Dave to create the logo for my sports card podcast, Off Center. It was not a decision I made lightly, as this logo will be tied to and seen by some of the greatest athletes to ever play the game. I had an idea that I conveyed to Dave, and he brought it to life exactly as I envisioned and, in some respects, made it even better. I've worked with him on numerous occasions and I'm sure we will work together in the future. I have full confidence in Dave and his exemplary work.
–Tony Reid, Off Center Podcast.
Tamkus Art & Design: Where imagination meets innovation! With their ingenious strokes, Tamkus Art & Design has taken our friendly little mascot Glytch to new heights of visual delight. Prepare to be spellbound by their artistic prowess and watch in awe as they turn dreams into stunning realities! We trust Tamkus Art & Design for our graphics work – you should too!
-Tim Keeley, Cup O Code
<!—-><!—->
<!—->
<!—->
<!—->
<!—-><!—->
<!—->
<!—->
<!—->
Color is a universal language that speaks directly to our emotions, influences […]
<!—-><!—->
<!—->
<!—->
<!—->
<!—-><!—->
<!—->
<!—->
In a world increasingly dominated by digital design, the art of hand-painted […]
<!—-><!—->
<!—->
<!—->
<!—->
<!—-><!—->
<!—->
<!—->
<!—->
In the vast world of branding, a well-designed logo holds the power […]
Ready to elevate your brand's visual identity?
Let's create something extraordinary together. Contact Tamkus Art & Design today and let's embark on a creative journey that will leave a lasting impression.
Contact Tamkus Art & Design
We'd love to hear from you! If you have any questions, project inquiries, or simply want to discuss how we can bring your creative visions to life, we're here to help. Feel free to reach out to us through the contact form below or by using the provided contact details. Let's collaborate and make something extraordinary together. Get in touch with Tamkus Art & Design today and let your imagination take flight!